The No Agenda Promise
If you want real analysis based on research and digging deeper into a story, No Agenda is your show.
To keep it alive please support No Agenda any way you can. There are excellent ideas on the
support page here.
Show 1182
Tag Team Death Match Debates
Countdown!
Dear Producer,
We're just a little more than a week away from the 12th anniversary of the No Agenda Show and your help is needed more than ever. Newer listeners or those who have never donated are specifically encouraged to join in the celebration by donating whatever you can afford and whatever you think the show is worth to you. Over 25 hours a month worth of solid news analysis you can use. Advertising-free.

Support your No Agenda Show today. Click here. Remember, donating means love.
C:\support
The Show is healthier with sustaining donations known as subscriptions. Here are a few to choose from.
The favorite is the lucky $33.33 a month
.
Click here.
We also continue the $20.19 subscription level for 2019.
Click here for that.
Tomorrow the show looks at the decidedly mediocre Democrat Party debate which was highlighted by Elizabeth Warren and Joe Biden bickering over who passed the Consumer Protection legislation which Warren takes full credit for as her top accomplishment.
Stunned. She probably came out ahead on the debates.
We will highlight all the fascinating moments of the debates, but there are a lot of world events that are more important including the latest in the countdown to Brexit as well as the Canadian elections. And if you missed it, Canada had its Thanksgiving Day this past Monday coinciding with the American Columbus Day, which is slowly becoming "Indigenous People's Day."


In California the kids are taught that Columbus was a slaver, a grifter, a rapist and an all-around creep. Curiously if they are going to take that tact, you may as well follow the logic and blame the entire invasion by white Europeans into North America on open borders. This is what happens!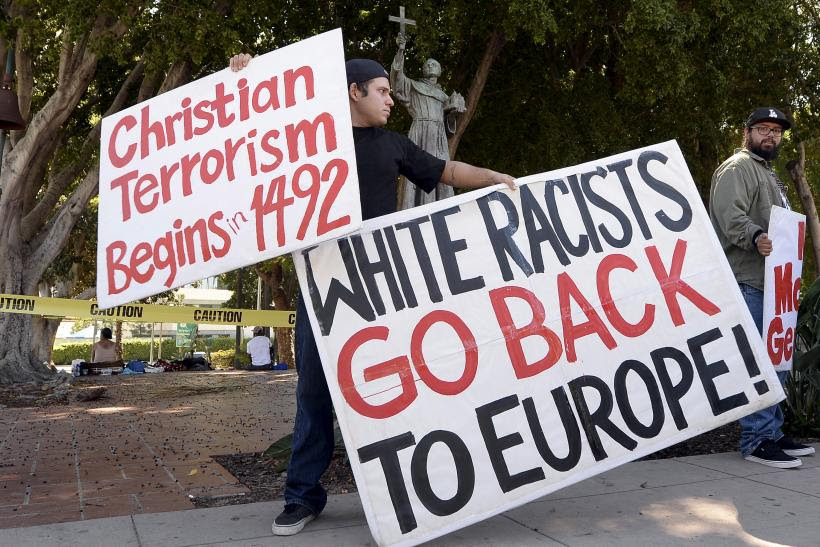 Lunatic.
There is a lot of news to deconstruct on Tomorrow's show. Make sure you do not miss it. And make sure you support the show too. Click here and help.
Sincerely,


John C. Dvorak & Adam Curry
PS Checks should be sent directly to the No Agenda Show, Box 339, El Cerrito CA 94530. Your support means everything.
Epic Fail GIF of the Week
Clever cat needed one more course in physics.
Copyright © 2019 No Agenda Show, All rights reserved.
Thanks for being part of the No Agenda family!

Our mailing address is: