Note from John C. Dvorak
Lucky 7-11 Day
Producers,
Your No Agenda Show is back live

this Sunday

at the normal broadcast time of

9 AM

Pacific time.

You can say re-hi with a happy "the world is still intact after all the terror alerts" donation of today's lucky date 7-11. All the fence sitters out there can afford a mere $7.11 to say re-hi to No Agenda after a two show layoff where you heard a couple ofdynamite evergreen episodes.
Listening to No Agenda is not a gamble. It's a sure thing.
The show received some nasty notes from a couple of non-poducers who said they refused to listen to the last two shows. They are missing out. And the show is back fresh with a backlog of some top stories which may include:
A discussion of the terror attacks of the 4th of July. Oh wait…

The proposal to turn France's abandoned Catholic churches into Mosques

The UK movement to ban all encryption

The new head of the US Armed Forces as a draw down begins

More disturbing feet on the ground Euro reports by Adam

Tech News

Sunday

News, news and more news all deconstructed in a unique No Agenda way
Final results of the Canada versus USA showdown
The show will probably run long. Support our efforts by picking a plan to help here.
Now here are a few items found for you during the last week.

First, here are two of the most outrageous OMG gifs seen for years. In case you missed them.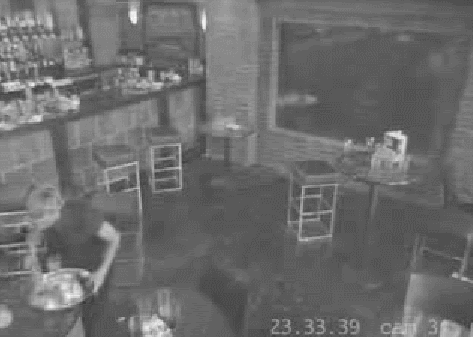 When the sequence begins, you knew something bad was going to happen. But not THIS bad.
This looks like another one of the many Russian" exhibitions showing how lucky some people are. Also, don't speed!
And finally as you listen to your No Agenda Show number 738 remember that just a few short years ago the show would have been impossible to distribute, except perhaps by sending out individual recordings.

So there is something positive to say about our over-reliance on technology and world networks that can be used for both surveillance and the distribution of valuable information.

No Agenda does its part to keep its producers and listeners healthy in this new unhealthy media environment.
Your co-host,


PS Everyone can afford the $7.11 contribution to the future of the show. Click here.

PPS We want to thank those of you who decided to set up payment plans via online banking or who just like to send checks. Remember it is No Agenda Show, Box 339 El Cerrito, CA 94530
Copyright © 2015 No Agenda Show, All rights reserved.
Thanks for being part of the No Agenda family!

Our mailing address is: